Stuff
Every winter, a new flu virus threatens the health of all, young and old. While the Pharmacy Association is seeing an increase in the number of Saskatchewan residents getting a flu shot from their pharmacist, there is still a concern that young and fit individuals stay away from that protection. We teamed-up with Jeff Knox Jr., a star linebacker for the Green & White, to spread the message to all: the flu is dangerous and it's wise to defend yourself (pun fully intended).
Learn to defend yourself and your family at https://www.skpharmacists.ca/patients/flu-shots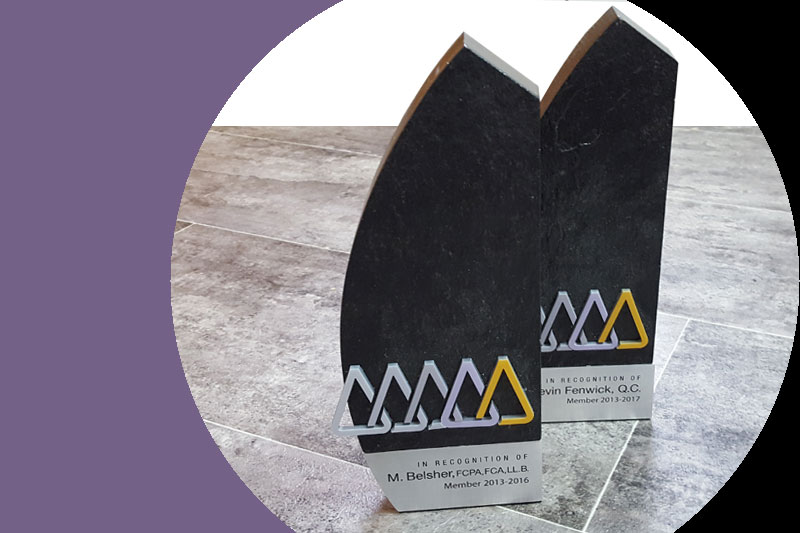 The Law Foundation of Saskatchewan grants funds for the purposes of legal education, legal research, legal aid, law libraries and law reform in accordance with their governing legislation. To oversee this work, board members bring their experience and wisdom, often taking on this responsibility for several years. To properly thank them, the traditional gold watch or fountain pen didn't seem to be the right answer. We were asked to come up with unique options. Our design was produced by Laser Impression in Saskatoon, a combination of slate stone and brushed aluminum.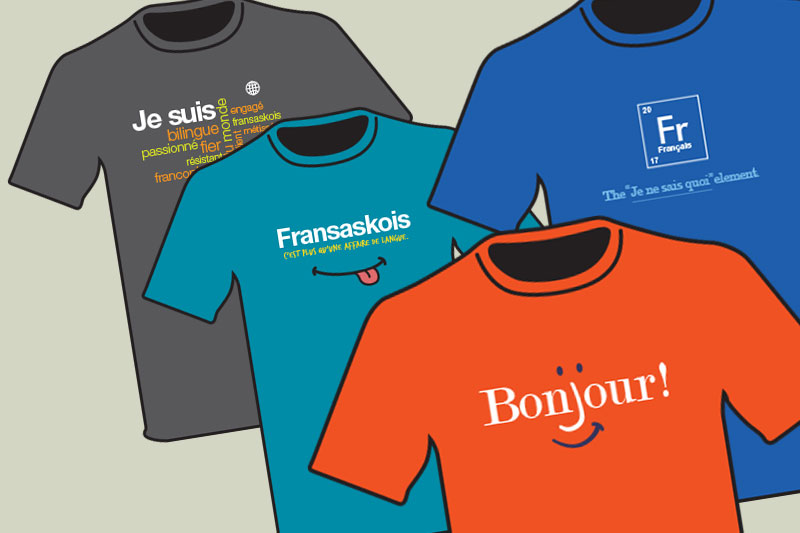 The Assemblée communautaire fransaskoise (ACF) contracted us to develop a series of t-shirts, each aimed at strengthening cultural pride among Saskatchewan francophones. A public contest started the process, and we laboured with ACF to distill all the submissions into concepts that young and old would be proud to wear.
We develop superior IT solutions too.
With the increasing role of Information Technology in communication, we started an IT division devoted to the development of effective technological solutions. Our experience has demonstrated the existence of a gap between technological needs and solutions. Too often, solutions are offered which do not fit the organization's needs, or its budget.
We offer programming excellence, ingenious and simple solutions, and a cost-conscious approach to every project. You will find that our custom solutions are as affordable as any of the pre-packaged kind.
Take a look: http://www.noblet.ca/
"The most powerful element in advertising is the truth." William Bernbach
"Without art, without communicating, we wouldn't live beyond 30 because we'd be so sad and depressed." Wayne Coyne